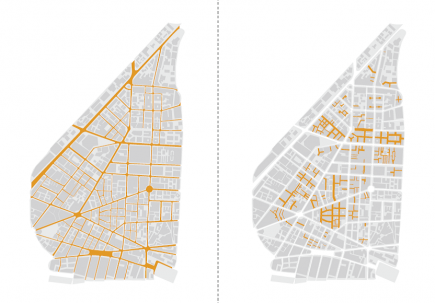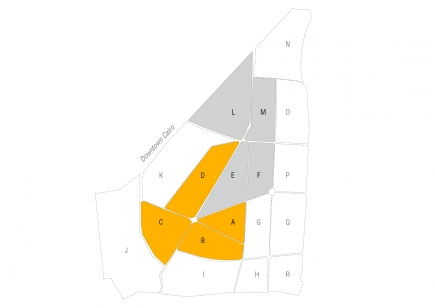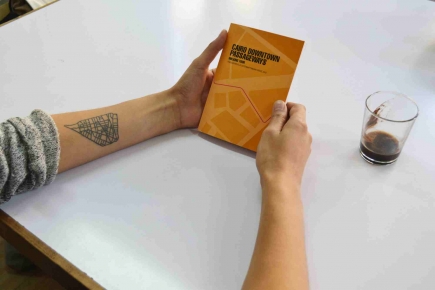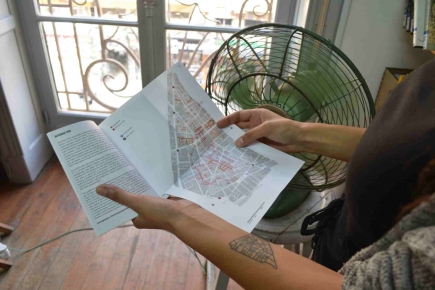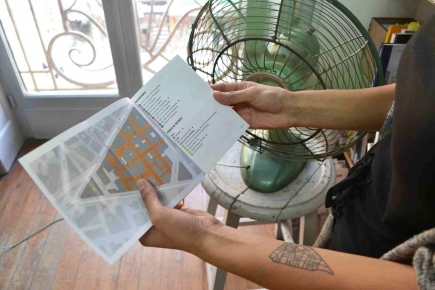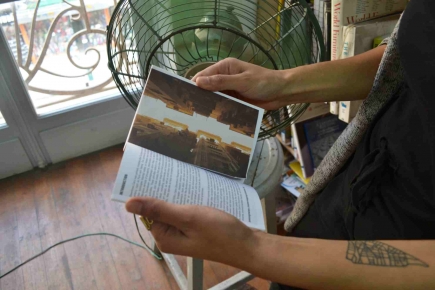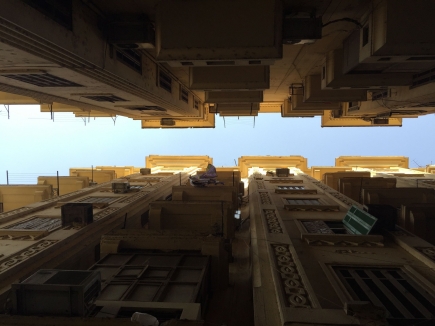 Cairo Downtown Passageways
A project by CLUSTER
Downtown Cairo was partially modeled after European cities of the late nineteenth century, such as Paris and Vienna. The commercial arcade was one of the key urban typologies inserted within, or between many buildings Downtown. Having undergone periods of prosperity, deterioration, and decay over the past decades, many Downtown passageways serve today as sites for rich and diverse uses and activities. These activities extend to the gaps between buildings, setbacks, courtyards, and side streets that were either officially or de facto pedestrianized. Usage of these spaces range from food places and coffee shops, to sites for trade and retail: including stationeries and bookstores, bars and restaurants, galleries and art spaces, as well as small prayer corners. Being off the main channels of traffic, they operate as hubs for competing interests and claims to space.
Cairo Downtown Passageways falls within the context of our broader research endeavor exploring the network of downtown Cairo's passageways, back alleys, side streets and in-between spaces as an alternative framework for the development and revitalization of Downtown. The research offers an opportunity to re-envision Downtown as a network of pathways housing commerce and entertainment. It also offers a counter-point to the traffic and street grid, with the potential to present a stage for periodic artistic and cultural programs, such as book fairs, children's festivals, flea markets, and even bike lanes and greenways.
This website explores cultural and entertainment highlights, spaces of memory and heritage sites alongside Downtown's back alleys. It offers a glimpse into a larger body of information, a database on Downtown passageways and in-between spaces that CLUSTER has mapped over three years: including activities, patterns of use, typology and genealogy, materiality and texture, circulation and access, roofing and proportion, in addition to territoriality and tools of demarcation, and other spatial and visual documentation and analysis. The website also features interviews with local community members and stakeholders.
Research Credits:
Omar Nagati, Co-founder, Principal Researcher
Beth Stryker, Co-founder, Principal Researcher
Yasmina Taha, Lead Researcher
Noha Darwish, Lead Researcher
Research team
Randah El Hakim
Ahmed El Leithi
Hanaa Gad
Ahmad Kadry
Miran Mohamed
Mohamed Mostafa
Nancy Naser El Din
Mohamed Rafik
Friederike Thonke
Magd Zahran
Joelle Zalloum
With special thanks to CLUSTER
Researcher at Large Michael Mitchell
Additional research
Martina Abualam
Nouran Ashraf
Mohamed Ashry
Ahmed Diaa
Mohamed El Ashry
Reem El Attar
Sharif El Komi
Rana El Rashidy
Salma El Rouby
Mayar El Sayed
Mahmoud Fahmy
Eman Farouk
Hadeer Fouad
Maryam Kamal
Nada Khalil
Pakynam Gheith
Bhavana Hameed
Ahmad Hilal
Dina Hossam
Ammar Kasber
Omneya Moustafa
Ehsan Naguib
Sara Rabie
Mayar Salama
Omar Salama
Lavinia Sawires
Mohamed Sherif
Fatema Tarek
Rana Tarek
Shrouk Yahia
All photographs © CLUSTER
In partnership with the Research Foundation of the State University of New York with support from the Ford Foundation
*Transliteration of Arabic words and names in the text (except for names already established in historic records, such as Nasser, Abdel Halim Hafez and Champollion) are based on a simplified version of the system of International Journal of Middle Eastern Studies. Diacritical marks are limited to the letters 'ayn (') and hamza (').