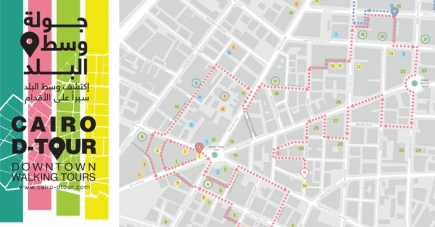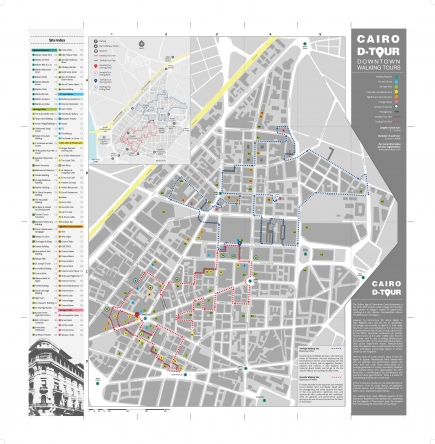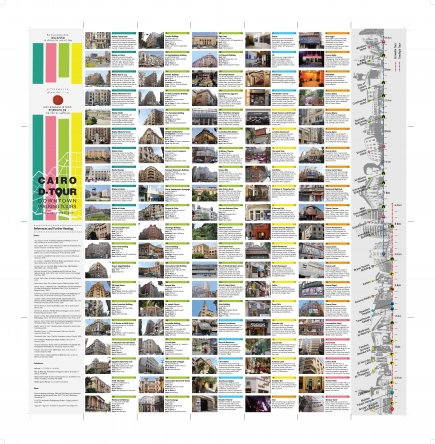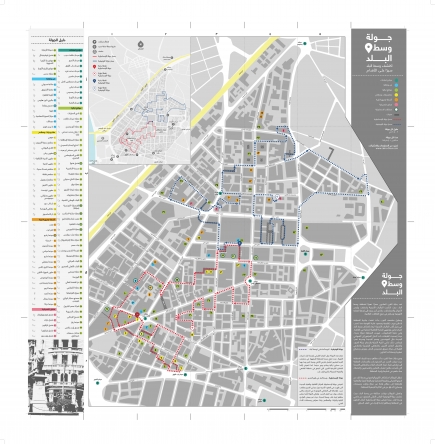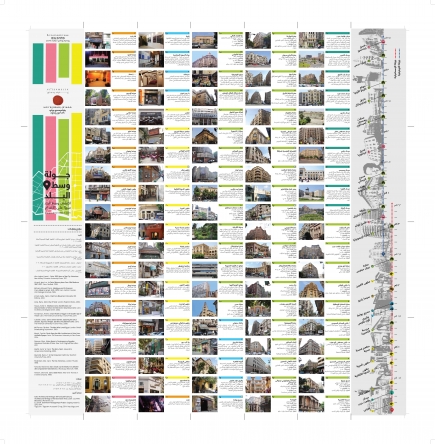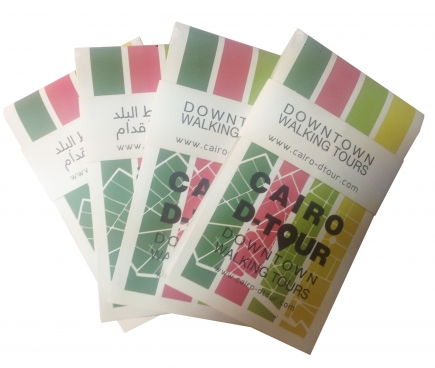 Cairo D-Tour: Downtown Walking Tours
The Golden Age of Downtown Cairo blossomed in the early 20th century when foreign communities were drawn to Egypt's wealth of opportunity, resulting in a rich, diverse, cosmopolitan culture. The Belle Epoch had begun. However by mid-century the allure began to fade. Regional wars and the rise of nationalism led foreign communities to depart. In their wake
Downtown was reconstituted as the commercial and entertainment hub of Cairo's local cultural elite.
By the 1980s, Downtown underwent yet another transformation, as the upper middle class fled the city center, with its now crumbling infrastructure and snarled traffic, to the new fashionable suburbs. Once grand department stores, Parisian-styled cafes and cabarets were transformed into low-end malls, workshops, and storage spaces, or simply closed up and forgotten. With the dawn of a new century, signs of new life began to appear. Warehouses were transformed into art galleries and performance spaces, old dusty bars and cafes were rediscovered as a younger generation of artists, journalists, students and activists—those who spearheaded the 2011 Revolution — contributing to its revitalization and potential future gentrification. Today a process of reawakening Downtown is under way.
D-Tour's itinerary touches on the wide diversity of Downtown: from its urban history, art galleries, cultural spaces and architectural landmarks to cafes, bars, restaurants and cinemas. Two walking tours cover different aspects of the
Downtown experience: the Tawfiqia Tour unearthing the lost legends of Downtown's past, the Ismaelia Tour showcasing the reinvention of Downtown.
Content and design by CLUSTER
Presented by Al-Ismaelia for Real Estate Investment