Pilot Project
Kodak Passageway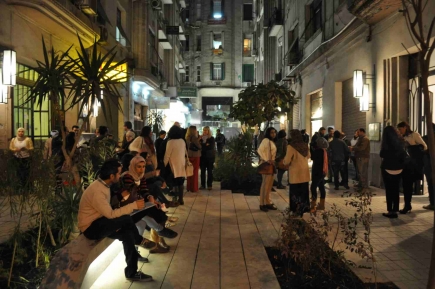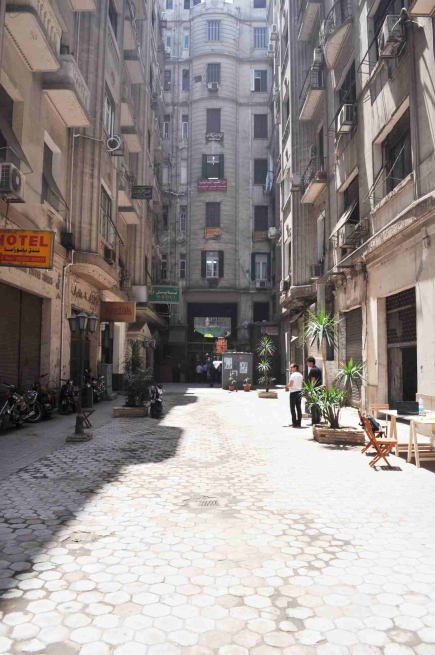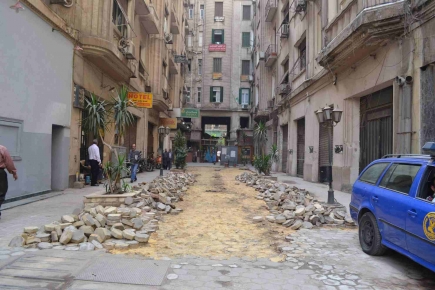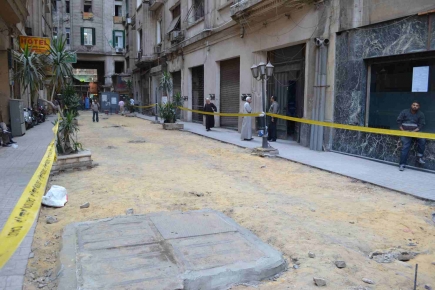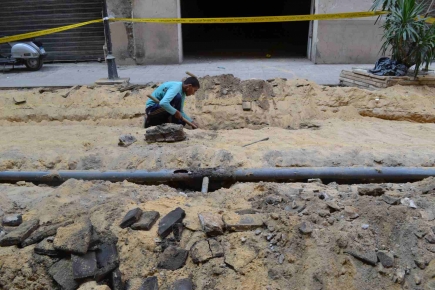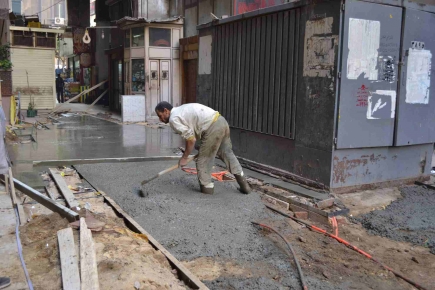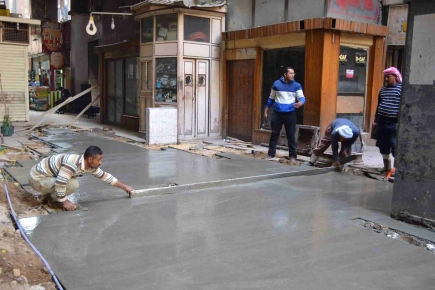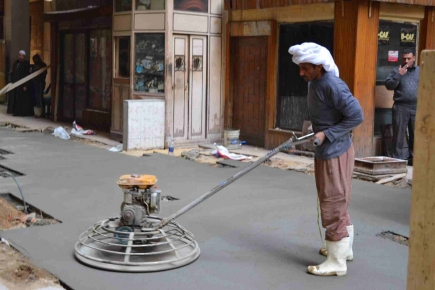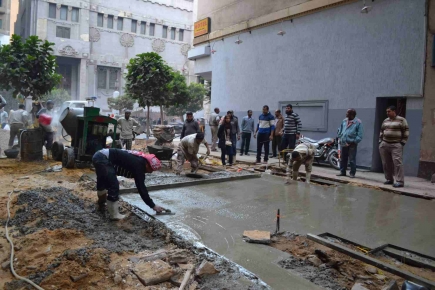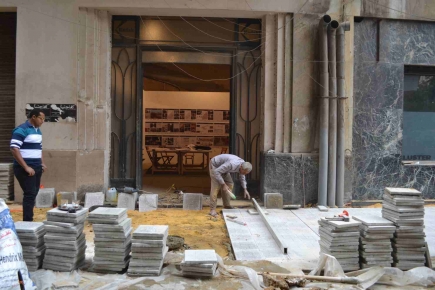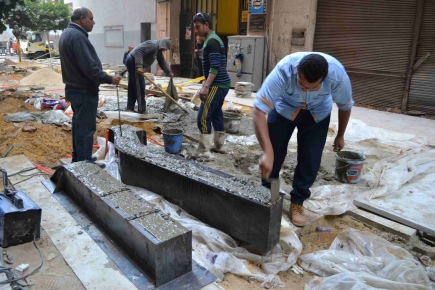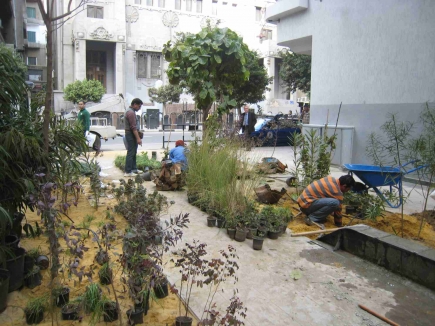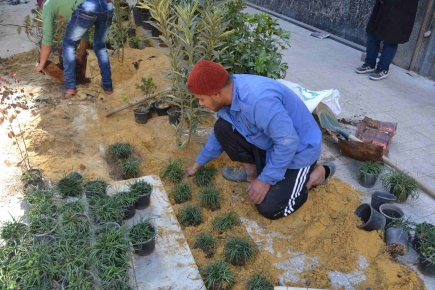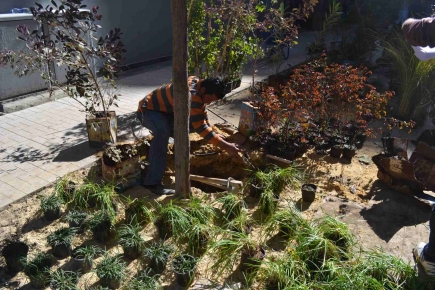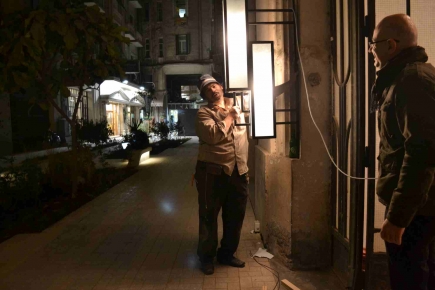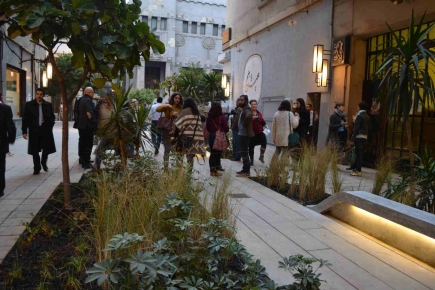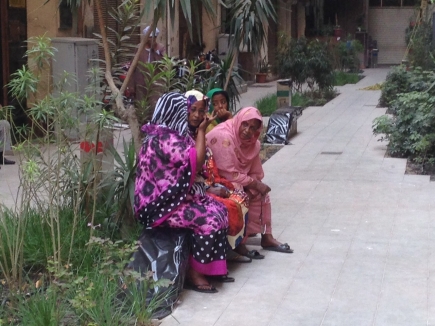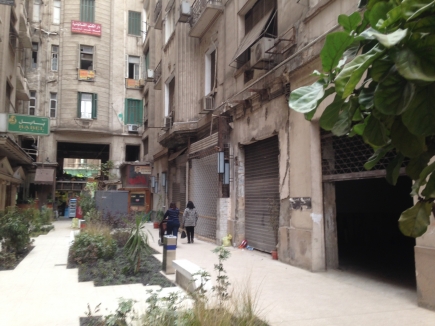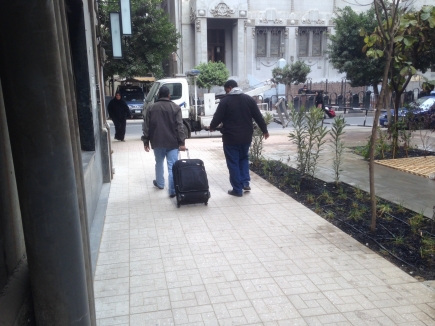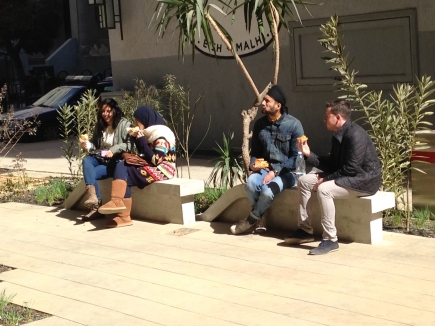 Once a dead-end service alleyway, Kodak Passageway was transformed into a pedestrian path connecting Adli and Abd al-Khaliq Tharwat Streets during the 1990s, at the same time al-Bursa district and al-Alfi Street were pedestrianized. A Kodak store, labs, garage and warehouse occupied the west side, and a branch of the once-popular Brazilian Coffee Stores chain was on the east side, and remains there today, although shuttered.
Surrounded nearby by a number of emerging art, film and design spaces (CIC, Cimatheque, and CLUSTER), the Kodak Passageway was identified by CLUSTER as an opportunity to create a pop-up gallery space, that might serve as a catalyst for urban redevelopment and revitalization of surrounding buildings, shops and passageways.
In 2015 CLUSTER inaugurated a re-design of the public space of the passageway itself. Today, this 'Green Oasis' offers a landscaped, peaceful refuge featuring the revival of original 1930's art deco light fixtures and a custom designed walkway.
Project credits:
Design and Implementation: CLUSTER* (Cairo Lab for Urban Studies, Training, and Environmental Research)
Concept: Yasmin Elayat, Bianca M. Hermansen, Manar Moursi
Civil Engineering Supervision: Eng. Atef Bassily
Softscape Consultant: Heba Farid
Hardscape Consultant: Nature for Landscape
Horticulture Consultant: Eng. Salah Saafan
Hardscape Contractor: Protex
Softscape Contractor: Green for Agricultural Projects
Signage: Something Fantastic
Supported by: DEDI (the Danish Egyptian Dialogue Institute) and CKU (the Centre for Culture and Development in Copenhagen)
Additional support: Al Ismaelia for Real Estate Investment, Sarwat Abd El-Shahid Law Firm, Babel Shoes
Thanks to: Ahmed Ashmawy, Amin Abu Elenein, Girgis Abd El-Shahid, Sarwat Abd El-Shahid, Abdalziz Elgammal, Rafaat Elbagoury, Sarwat Elbagoury, Karim El Shafei, Ahmed Helmi, Khaled Al-Khamissi, Chris Mikaelian, Hratch "Mike" Mike Mikaelian
Special thanks to: Cairo Governorate Office of the Deputy
Governor, Abdeen District
*CLUSTER team:
Omar Nagati and Beth Stryker, Principals
CLUSTER staff: Ahmad Kadry, Eman Elhoufy, Hanaa Gad, Miran Mohamed, Mohamed Rafik, Noha Darwish, Randah El-Hakim, Salma Nassar, Yasmina Taha
Summer/Winter interns: Maya Kazamel, Ahmad Hilal, Shahd Omar, Ahmed Diaa, Mahmoud Fahmy, Ahmed El Leithi, Amina Salama